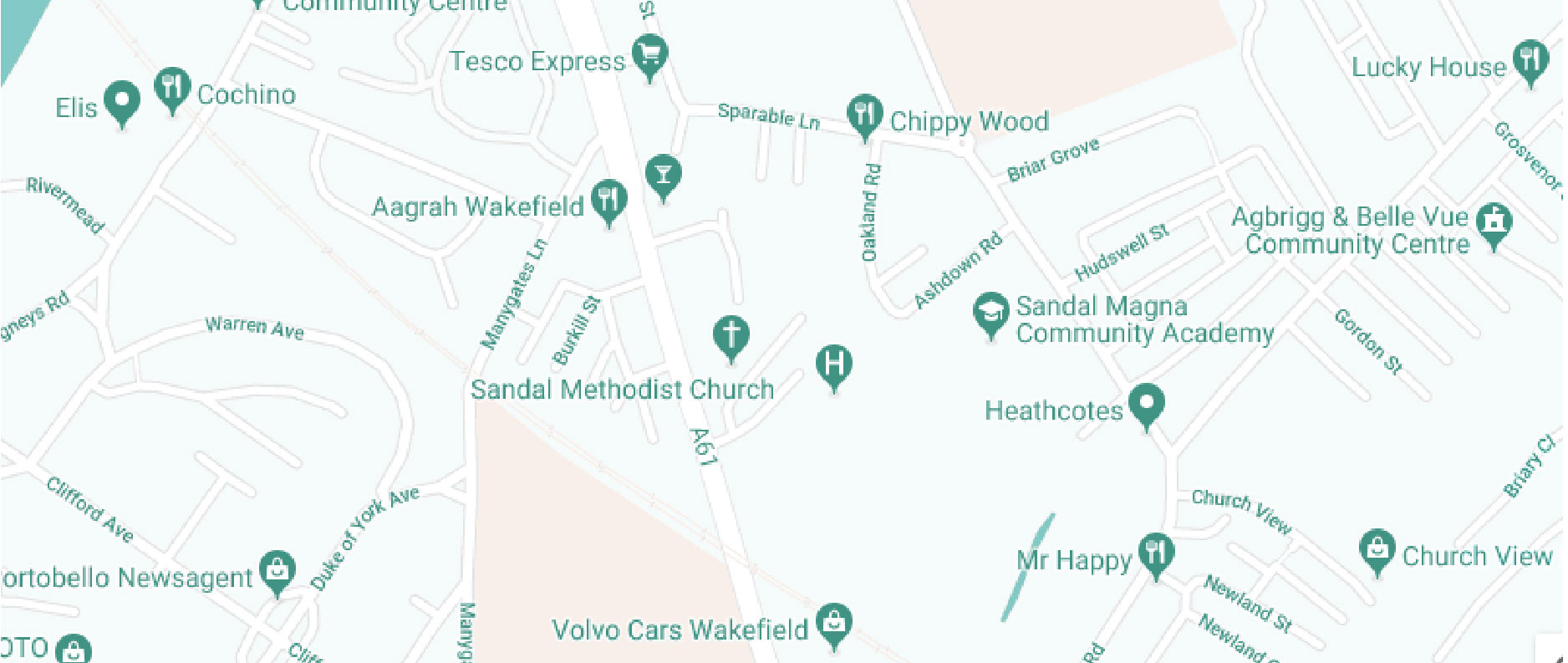 Wakefield – Sandal
Barnsley Road, Wakefield. WF1 5NX
Great availability

Good public transport

Evening & weekend appointments

Onsite parking
What to expect from our private sexual health clinic in Wakefield
Your Sexual Health have a private STI clinic in the Sandal area of Wakefield offering a wide range of STD tests against all common conditions. Our service is designed with your convenience and confidence in mind. All you have to do is choose your test and pick an appointment time that suits you. We'll then confirm your appointment time so all that you have to do is arrive at the clinic to deposit your samples.
Where is the Sandal clinic?
Our Sandal clinic is well placed for those to the south of Wakefield and offers useful access to private STD testing for those in Pontefract and Barnsley. It's also just a short walk from Sandal & Agbrigg railway station. To find out more about the clinic, visit the clinic location page or to book your appointment use the booking button below.
All Tests Available At Wakefield – Sandal
We offer a wide range of discreet and confidential STD tests that you can take at one of our private clinics or in the comfort of your own home. Filter the tests using the categories listed below and click on the test cards to find out more about the procedures.
Filter
All Tests
Most Popular
Profile Tests
Early Detection Tests
Instant Tests
Quick Turnaround
Individual Tests
Chlamydia Tests
Gonorrhoea Tests
HIV Tests
Syphilis Tests
Genital Herpes Tests
Hepatitis Tests
Pre-pregnancy & IVF
Visa & Travel
Other Tests
Sample Requirements Key:
Blood
Urine
Swab