Can you test for an STD while on your period?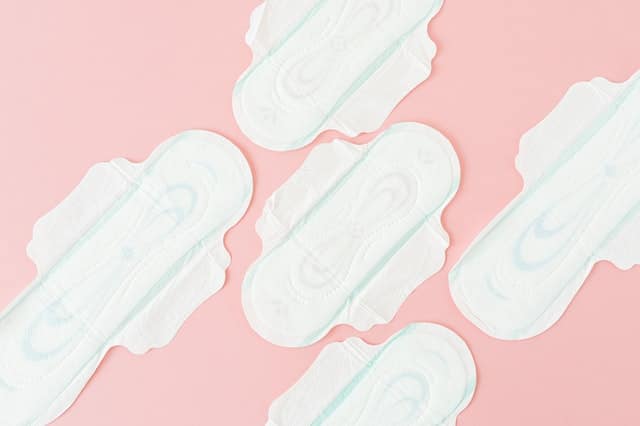 Sexual health can be a complicated subject unless you have the correct information and support. Alongside this, sexual health still holds a stigma, so not many people talk about STDs or periods openly and this can make it hard to know when you should get tested. So, can you get an STD test whilst on your period?
Yes, you can. STD samples can be collected from either a urine or blood sample from your arm, even if you are on your period.
In this blog, we will discuss the effects that STDs have on your periods, what type of tests you can take whilst on your period, and whether you can catch an STD whilst on your period.
Can you test for an STD whilst on your period?
Yes, you can get tested for an STD whilst on your period. Most private STD clinics offer STD testing that can be completed using a urine sample or a blood sample from your arm, neither of which will be affected by your period.
Examples of STDs you can be tested for via blood or urine samples include:
Your Sexual Health also provides at home STI tests which can be done whilst you are on your period as, again, they only require samples of urine or blood.
This can be beneficial if you are too embarrassed to go to a clinic or if you are simply feeling too under the weather and want to take the test in the comfort of your own home.
For more information on these tests click here.
Can you do an STD swab test on your period?
Technically, you can do an STD swab test whilst on your period but there is the slight chance that the results may not be accurate and result in you having to repeat the test again.
Most private STD clinics will tend to stick to urine or blood testing where possible to avoid inconsistencies such as this one but there will be the rare occasion where a swab test is the only option.
If you are having a routine gynecological or sexual health test, it may be a good idea to plan the swab test around your period to avoid the chance of false results and, in general, make the process a little more comfortable for yourself.
Overall we would recommend not avoiding taking your STD test because of your period as, if left undiagnosed and therefore untreated,  certain STDs such as Chlamydia and Gonorrhoea can result in reduced fertility. To find out more, read one of our recent blogs: Can Chlamydia Make You Infertile?
In such situations, our advice is to find a private STD testing clinic that provides a range of options to suit the stage of your menstrual cycle.
Can you get an STD while on your period?
There is absolutely no shame in being sexually active whilst on your period, but there are still important factors to consider in terms of sexual health. You can still catch an STD whilst on your period and, if anything, you are more at risk of doing so due how your cervix changes during your menstrual cycle.
Whilst on your period, your cervix expands slightly to allow for the shedding of the egg cells, and passing of period blood. This means that your uterus is more exposed to infectious diseases and bacteria, and therefore more prone to contracting STDs.
Another reason why you are more likely to catch an STD on your period is because your pH levels are reduced and therefore your protective bacteria is not as strong. As a result, you uterus is more exposed and at risk to sexually transmitted diseases and infections
Males are also more likely to contract a STD from a girl who is infected if he has sex with her whilst she is on her period. The reason being that STDs spread via bodily fluids so, in this case, the period blood can act as a bridge for the bacteria and infection to spread.
If you are not sure whether or not your sexual partner is clear from STDs, our advice is to always use a condom, but also don't hesitate to get tested. Private STD clinics have experienced professionals who have dealt with many unique sexual health related issues throughout their careers, so they are the most knowledgeable people to support you with your sexual health.
What happens to your period when you have an STD?
According to Dr Alexandra Alvergne, Professor of Anthropology at Oxford University, if left undetected an STD can double the likelihood of negative period symptoms including headaches, cramps and sadness. He even went so far as to say that from his research he concluded that increased negative period symptoms could in some cases be an indicator of untreated STDs.
Another common side effect that STDs can have on your period is Pelvic Inflammatory Disease (PID). If left untreated, STDs can cause PID which can itself cause long term damage to your uterus, ovaries and fallopian tubes often resulting in bleeding between periods. The long term complications of PID includes:
Scarring in fallopian tubes
Ectopic pregnancy (pregnancy in a fallopian tube)
Infertility (inability to conceive a child)
Chronic pelvic pain
If PID is not treated effectively with antibiotics, it can spread to the bloodstream and become life-threatening so it could not be more important to get tested at a private STD clinic even if you are on your period.
Private STD Testing at Your Sexual Health:
Regular STD testing is imperative to maintaining your sexual health and avoiding more serious health complications that can come as a result of late diagnosis of STDs. Your Sexual Health offers private STD testing at a number of clinics throughout the UK, and home-testing kits for a wide range of sexually transmitted diseases that can be done whilst you are on your monthly period.
For advice on a change in symptoms, or even to find out which test is best for you, get in touch with our friendly team of experts today.