Is a Mycoplasma Infection associated with Bacterial Vaginosis?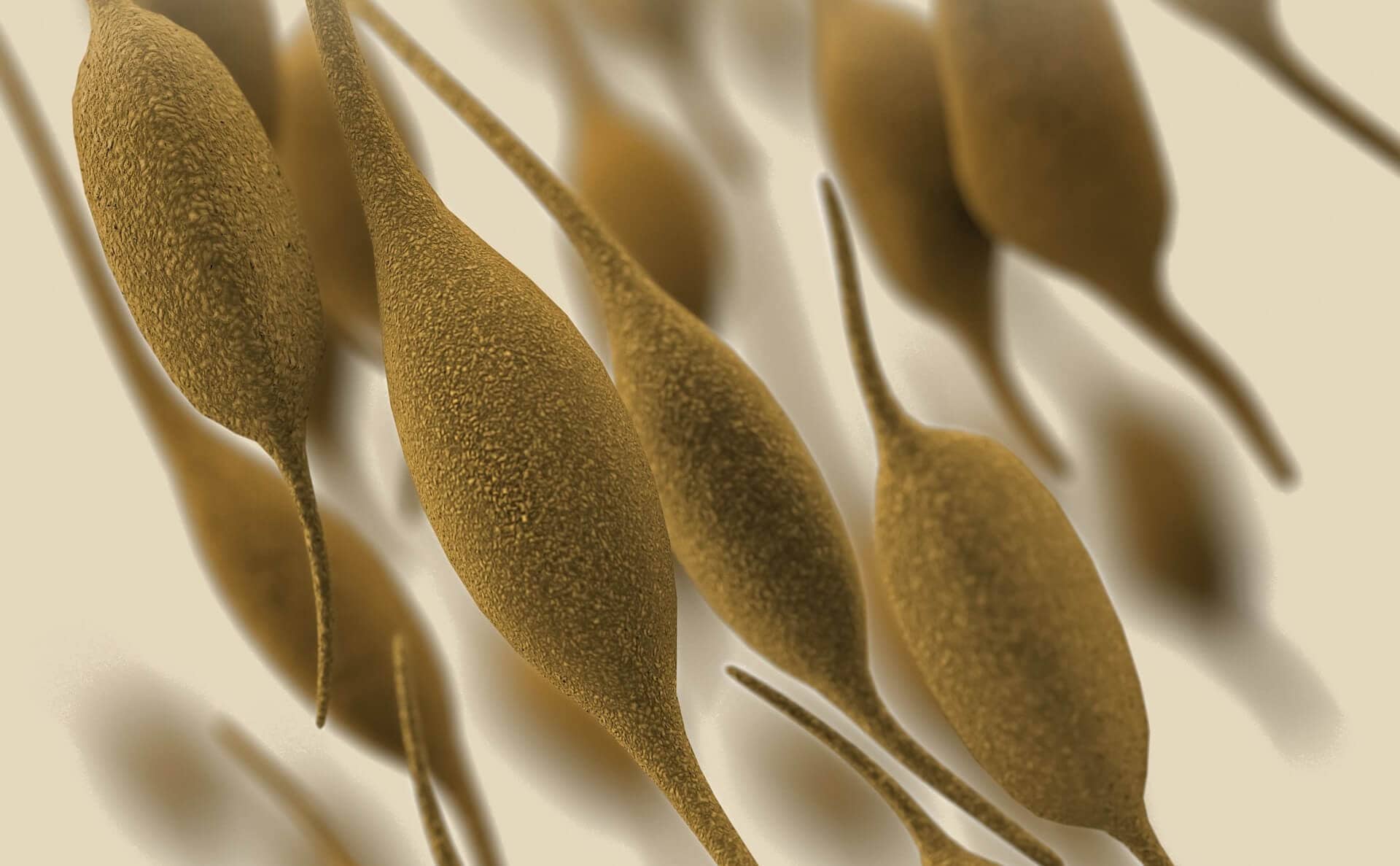 When two conditions, such as mycoplasma genitalium and bacterial vaginosis, are closely related, it is important to separate and understand each. That said, in this article, we will explore the differences and similarities between mycoplasma genitalium and bacterial vaginosis.
Firstly, is there an association between mycoplasma genitalium and bacterial vaginosis? Yes, mycoplasma genitalium can actually cause bacterial vaginosis and both conditions have similar symptoms such as vaginal discharge. 
To learn more about what links them together, continue reading.
Is a Mycoplasma Infection associated with Bacterial Vaginosis?
Many common STDs, STIs, and bacterial infections have overlapping symptoms, and so in this article, we will look at mycoplasma genitalium and bacterial vaginosis.
Mycoplasma genitalium and bacterial vaginosis are both caused by bacteria. Additionally, mycoplasma genitalium has been discovered as the cause of a range of STIs and strains of bacterial vaginosis, which is another reason why they're frequently associated
What distinguishes the two is that mycoplasma is a bacterial infection caused by sexual intercourse, whereas bacterial vaginosis occurs naturally in the body from a bacterial imbalance. 
Read on further to learn more about the differences, and symptoms of mycoplasma genitalium and bacterial vaginosis.
What is Mycoplasma Genitalium?
Mycoplasma genitalium is a bacterial infection that spreads through sexual intercourse, including both vaginal and anal sex. Mycoplasma genitalium is also known as a sexually transmitted bacterium that infects both men's and women's urinary and genital tracts.
However, mycoplasma genitalium frequently causes very few symptoms, and many people are unaware that they have mycoplasma genitalium. Fortunately, mycoplasma genitalium is a naturally occurring bacteria that should be considered for testing only if it is causing symptoms.
Symptoms of Mycoplasma Genitalium
As previously stated, the majority of people with mycoplasma genitalium are unaware they have it due to the lack of symptoms. What's more,  if symptoms do appear, they are frequently misdiagnosed and treated for other sexually transmitted infections such as chlamydia.
The symptoms that may appear in both men and women who are infected with mycoplasma genitalium are listed below.
Women's symptoms
Itching/discomfort in the Vagina

Burning during urination

Pain during sex

Bleeding between menstrual cycles or after sex
Men's symptoms
Is Mycoplasma Genitalium an STD?
Mycoplasma genitalium is a sexually transmitted bacterium, which means it is not classified as an STD. Having said that, mycoplasma genitalium has lately been found in research to frequently cause sexually transmitted infections.
What is Bacterial Vaginosis?
Bacterial vaginosis (BV) is a vaginal infection caused by bacteria that occurs when your vaginal PH is out of balance. It should be noted that BV is not caused by a yeast infection known as thrush.
A vagina is naturally acidic, which limits unwanted bacterial growth and maintains the healthy bacteria in the vagina. However, conditions in the vagina might alter at any time. This can cause the vagina to become less acidic, allowing bad bacteria to grow thus resulting in bacterial vaginosis.
Symptoms of Bacterial Vaginosis 
Below we have listed the most common symptoms associated with BV.
Discharge can be white or grey, thin or watery

Discharge may have a strong, unpleasant fishy odour.
Is Bacterial Vaginosis an STD
Bacterial vaginosis is not a sexually transmitted disease because it is caused by an overgrowth of bacteria normally found in the vagina. Sexual activity, on the other hand, is known to disrupt the usual bacteria balance in the vagina which may lead to BV. 
Mycoplasma testing at Your Sexual Health
At Your Sexual Health, we test for mycoplasma genitalium by using a urine sample to gain accurate results. 
Mycoplasma is a naturally occurring bacteria that is only a cause for concern if it's causing symptoms. We recommend for you to have the Mycoplasma test if you have symptoms and you've ruled all other STDs out.
If you are unsure about your symptoms and require additional guidance, please do not hesitate to contact us.