What To Do if You've Had a One-Night Stand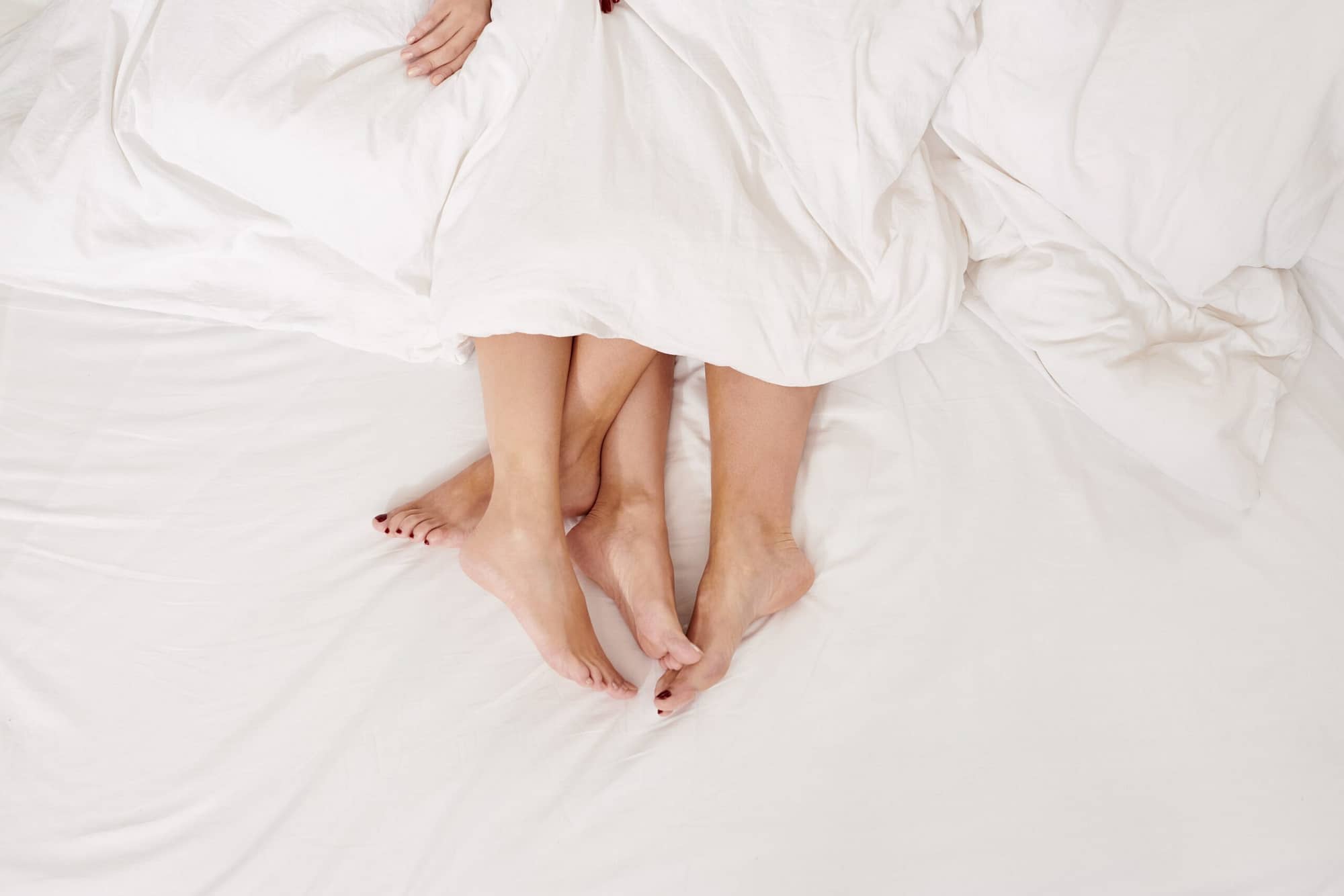 A one-night stand is something that no one should feel ashamed about as casual sex is a very common and normal thing in a lot of people's lives. In fact, ONE CONDOM recorded in a survey that more than half of Brits have had a one-night stand at some point in their life.  The important part is understanding the next steps to take after a one-night stand to keep you and your partner safe. Here's some advice to ensure that your one-night stand doesn't leave you feeling bad.
So, what do you do after a one-night stand? Whenever you are having sex with someone for the first time it's always wise to wear a condom. Whether you used protection or not though go get tested at your local sexual health clinic after a one-night stand, whether you have symptoms or not. If unfortunately, you do text positive tell your sexual partner to help prevent the spread and ensure they can get treated as soon as possible. 
We've discussed each step in more detail further down this blog, so read on to find the answers to your questions.
What is a One-Night Stand?
A one-night stand is a single sexual encounter with another individual with the expectation that this will be a single occurrence and there will be no further relations between the pair. Its name is inspired by the fact that the event often happens over 'one night'. 
One-night stands are particularly common when alcohol is involved. Your Sexual Health's Dr Rashid Bani has previously been featured in The Metro talking about how to deal with catching an STI at a work Christmas Party, but holidays are not the only time that you need to be careful.
What To Do After a One-Night Stand?
To ensure that you are keeping both you and your sexual partner safe after a one-night stand it's important that you undertake some follow-up actions afterwards to check for any unexpected occurrences. We've highlighted them in more detail below. 
Use Protection
If you're having sex with anyone for the first time it's always wise to use a condom. One-night stands commonly occur when there's alcohol involved;  you never know what "one drink" could lead to so make sure you take a condom on your night out or at least pick one up before you go home. Condoms reduce the risk of contracting STIs such as chlamydia and gonorrhoea by as much as 98%, so you might want to think twice before having a one-night stand without one. If you don't use protection you're a risk of catching any sexually transmitted infection – all of which have the ability to ruin your experience. 
Look out for the symptoms
If you've had a one-night stand and you didn't wear a condom, you're at risk.  Symptoms may be the first sign of infection, but of course, the symptoms of STIs vary; everyone is different. In fact, many STIs often show no symptoms at all. Some general signs that you should get tested include: 
Discharge from the penis, vagina or anus

Sores, blisters or warts on or around the genitals

Painful urination and problems when going for a wee

Pain in the lower abdomen

Women may often experience bleeding between periods
It should be noted that if you are already symptomatic, then you can be tested and be confident that the results will be accurate.
Even if you don't have symptoms, get tested
So you've had a one-night stand, but you've not experienced any symptoms yet. Testing is still necessary though if you've had unprotected sex and an STI test should still be at the top of your to-do list. Many sexually transmitted infections don't show any symptoms, but you can still transmit them to future sexual partners. In addition, the longer that you leave an STI untreated, then it is more likely it is to cause long-term lasting damage to your body. So get tested! 
If you are worried or embarrassed about going to a clinic at Your Sexual Health, we even offer at-home testing kits to make your experience as comfortable and private as you need it to be. 
If you catch an STI tell your acquaintance
If you've had a one-night stand that you've lived to regret, you're not alone; throw an STD into the mix and things get even more complicated. Unfortunately, the responsible thing to do if you discover you've caught an STI is to let your previous sexual partners know so they can get tested. This can be especially difficult if you've slept with a colleague at work, but it's often best to tell them first before they find out for themselves and to make sure they're receiving any necessary treatment as soon as possible.
How Long After a One-Night Stand Should I Get Tested?
It can be in our nature to worry, especially over the festive period, and want to get tested straight away. Unfortunately, that's not always possible. Every test has an accuracy date ranging anywhere from 10 to 45 days following exposure and if you get tested before that period has passed then your test won't be accurate. To find out more about when you should visit the clinic after a one-night stand, check out our recent blog where we talked all about how long you should wait after sex to get tested.
STI Testing from Your Sexual Health
If you've had a one-night stand you'll want to get tested. Your Sexual Health offers a wide range of private STI tests, offering maximum convenience. You can choose from our nationwide clinics and book a discreet appointment to deposit your sample. We even offer a range of instant tests which will offer accurate results in under 30 minutes, meaning you can get the answers you need without any unnecessary worrying or waiting.