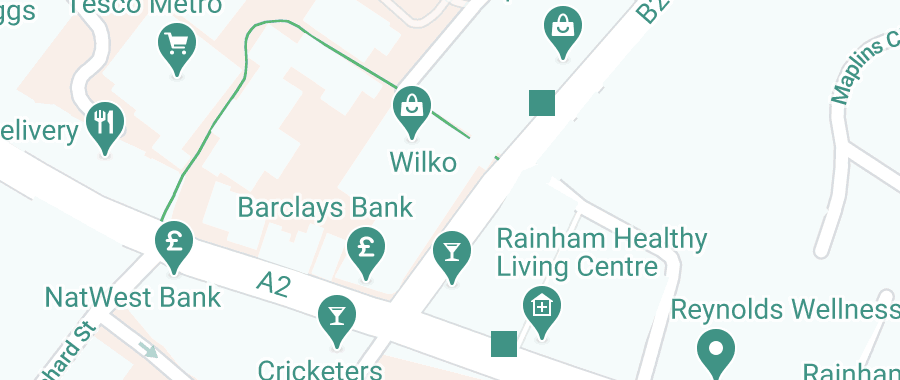 Sittingbourne
Chegworth Gardens, Sittingbourne, ME10 1RJ
Great availability

Good public transport
What to expect from the private STD clinic in Sittingbourne?
Your Sexual Health private STD clinic in Sittingbourne, in the borough of Swale in Kent, offers excellent access to testing for anyone living in and around the town or the wider Kent region. By booking a test with us you'll benefit from a fast turnaround time and laboratory results that you can trust. Simply choose the test that you require and book an appointment time that suits you, all you have to do then is arrive at the clinic to deposit your sample.
Where is the private STD clinic in Sittingbourne?
The Sittingbourne STD clinic is conveniently located only a five-minute drive away from the high street. The clinic is located on Chegworth Gardens Street, near the King George V Playing Fields, and can be easily accessed by car from Sittingbourne and all the surrounding towns and villages.
All Tests Available At Sittingbourne
We offer a wide range of discreet and confidential STD tests that you can take at one of our private clinics or in the comfort of your own home. Filter the tests using the categories listed below and click on the test cards to find out more about the procedures.
Filter
All Tests
Most Popular
Profile Tests
Early Detection Tests
Instant Tests
Quick Turnaround
Individual Tests
Chlamydia Tests
Gonorrhoea Tests
HIV Tests
Syphilis Tests
Genital Herpes Tests
Hepatitis Tests
Pre-pregnancy & IVF
Visa & Travel
Other Tests
Sample Requirements Key:
Blood
Urine
Swab