Sexual Health Clinics in Cardiff
Get tested for a range of STDs at our private sexual health clinics in Wales. Your Sexual Health offers tests for common and lesser-known STDs which can be tested using the same sample. Find out more about our sexual health clinics in Cardiff or browse our testing options below.
Sexual Health Clinics in Cardiff and Surrounding Areas
We have sexual health clinics located in Cardiff city centre, as well as clinics in Talbot Green, Cardiff Gate, and surrounding areas. Most are easily accessed via main roads and public transport, and we even have clinics that are open in the evenings and on weekends for convenient testing times. Browse our clinics in Cardiff below, or use our clinic search tool.
Cardiff - Whitchurch Road
Whitchurch Road, Cardiff. CF14 3NA
Good public transport
Our private STI clinic in Cardiff is located 2 miles to the north of the city centre in Whitchurch. The clinic is located on Whitchurch Road and has ample roadside parking nearby, making access by car straightforward. It's ideally located for anyone living or working in the centre via North Road.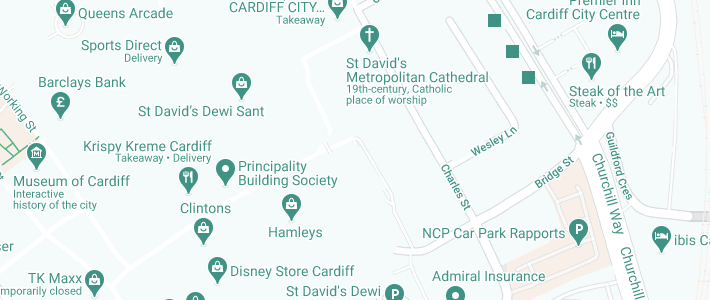 Cardiff - Central
Barrack Ln, St Davids Centre, Cardiff. CF10 2GS
Great availability

Good public transport

Evening & weekend appointments
Our Cardiff - Central STD Clinic is located within the St David's Centre on Barrack Lane in the centre of Cardiff. It's a short walk from the University of Cardiff campus. Both Cardiff Queen Street and Cardiff Central station are a short walk from the clinic offering excellent access for anyone living in and around the city centre.
Cardiff - Pen-Y-Lan
Rhymney River Bridge Road, Cardiff. CF23 9AF
Evening & weekend appointments

Onsite parking
Our Connies House clinic is located just off the A4232 to the north east of central Cardiff. The clinic offers excellent access for anyone living to the east of the city and is easily accessible via the A48.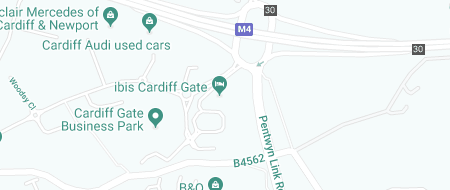 Cardiff - Pontprennau
Gate Business Park, Pontprennau, Cardiff. CF23 8RU
Onsite parking
Our clinic in Pontprennau is located on the North East of the city and is a short drive from Junction 30 on the M4 providing excellent access by road for those living to the East and West of Cardiff.
STD Testing Options in Cardiff
We test for a range of common and also lesser-known STDs at our clinics in Cardiff. From Comprehensive Premium Profile Tests to Instant Tests, and more, you can find all of our testing options below. Not sure which test is right for you? Contact our team who will be happy to advise on the best test to take for your symptoms. 
What to Expect From our Sexual Health Clinics in Cardiff
Your Sexual Health provides the most comprehensive private STI testing service with four clinics located in and around Cardiff. Our service is completely confidential, with several STD testing options available to suit your needs. 
To book your appointment, choose the testing option that applies to you, and fill out your details and chosen appointment time. There is no need for long periods of time sitting in a waiting room at Your Sexual Health, simply arrive at your chosen time to get your swabs taken quickly. Your samples will be sent to the nearest laboratory in Cardiff or tested within the clinic if instant testing options are available. 
You can receive your results through the secure online portal and, if your test result comes back positive, one of the sexual health GPs will get in touch to discuss the best course of treatment to take over the phone. 
Find out more about STD testing below, or if you want to find out more about our Sexual Health Clinics in Cardiff and the surrounding areas, contact our customer services team by chat, phone, or email.
Book Your Sexual Health Clinic Appointment in Cardiff
If you are based in Cardiff,  you will be able to schedule your sexual health appointment and select the most convenient clinic for you either in Cardiff or another part of Wales.  If you have any questions, please contact our customer service team for further information, they will be happy to assist you.