Essex Sexual Health Clinics
Get peace of mind about your sexual health by visiting one of our clinics in Essex. We offer a variety of testing options including Quick Turnaround tests, Comprehensive Screenings, and more. Simply book your appointment with us today to get started.
Sexual Health Clinics in Essex
We have many private STD clinics across the county of Essex, including clinics in Chelmsford, London, Romford, Hornchurch, and Ilford. Most of the clinics are easily accessible via main roads, or public transport. All of our Essex sexual health clinics offer a comfortable environment, allowing you to avoid long waiting room times often found in NHS clinics. Find your nearest clinic below.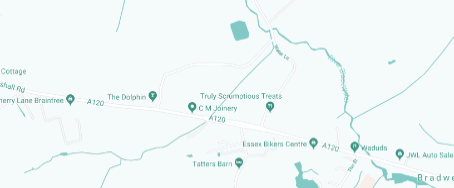 Braintree
Sandy Hill near Coggeshall Road, Braintree. CM77 8EU
Great availability

Good public transport

Evening & weekend appointments

Onsite parking
Our Braintree clinic is located just off the A120 on Sandy Hill. It offers excellent access for anyone living in the town of Braintree and is just a short 10 minute drive from the town centre. The clinic is easily accessible for anyone living in neighbouring towns, such as Chelmsford or Bishops Stortford.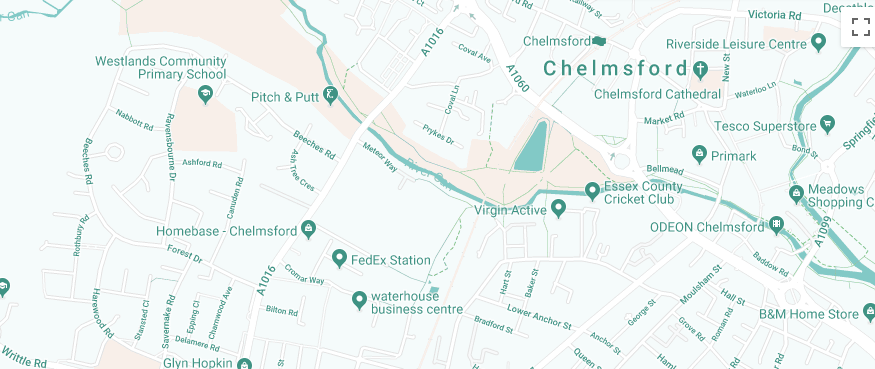 Chelmsford
Cromar Way, Chelmsford, Essex. CM1 2QE
Great availability

Good public transport

Evening & weekend appointments

Onsite parking
Our private sexual health clinic in Chelmsford is located on Cromar Way, a business estate to the South West of the town. The clinic is easily accessible from the centre of Chelmsford, being just a 5 minute drive or an 18 minute walk from Chelmsford Station.
London - Walthamstow
24 Pentire Road, Walthamstow, London, E17 4BZ
Great availability

Good public transport

Onsite parking
Our private STI testing in Walthamstow is located on Pentire Road in North East London. It's easily accessible via the London Underground network with the nearest station being Wood Street, which is just a short walk from the clinic.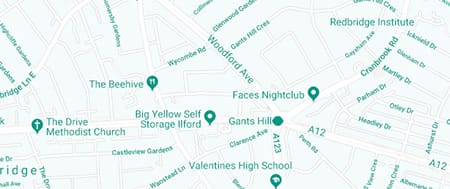 Ilford
Woodford Avenue, Gants Hill, Ilford. IG2 6JX
Great availability

Good public transport

Onsite parking
Our private sexual health clinic in Ilford is located in the Gants Hill area of the town, just a short walk from Gants Hill tube station. The clinic is ideal for anyone living in the East End of London with its close proximity to the London transport network. Roadside parking is available nearby for anyone arriving by car.
Romford
The Parade, Colchester Road, Romford. RM3 0AQ
Great availability

Good public transport

Evening & weekend appointments

Onsite parking
Our Romford STD clinic is located just inside the M25 on The Parade at Harold Park. It's actually right in between Brentwood and Romford and is easily accessible via Colchester Road (A12) in both directions. Due to its location right next to the M25, you'll be able to access the clinic from a number of nearby towns on the M25.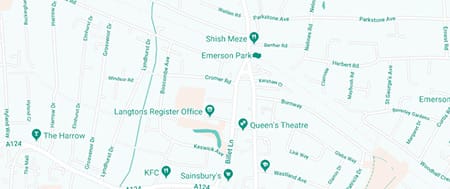 Hornchurch
Billet Lane, Hornchurch. RM11 1XA
Great availability

Good public transport

Onsite parking
The private sexual health clinic in Hornchurch is located on Billet Lane near the Queen's Theatre and Arts Centre. It's ideally located for anyone arriving by car, with a small car park available. The clinic is also well connected to public transport, with Emerson Park station just a short walk away.
Essex Sexual Health Tests
Get all of your health testing needs met with our STD tests in Essex. We offer individual tests for chlamydia, gonorrhoea, syphilis, herpes, and HIV. Alternatively, use one sample to test for multiple STDs with our Profiling Tests, or get same-day results with our Instant Testing options. If you're unsure about which test is right for you and your symptoms, get in touch with our team for advice.
What to Expect When Visiting an Essex Sexual Health Clinic
Once you have booked your sexual health texting appointment at a time convenient to you, you will be greeted by a professional and friendly medical practitioner who will assist you in effectively collecting the samples required. After samples are collected, they will be sent to the closest laboratory, which will test your swab to the highest grade possible. 
You won't need to wait for long, as we will be in touch via the online portal to let you know your results as soon as they come back. If your results come back positive, you will be notified over the phone, and a telephone consultation will be arranged so you can be advised on the best course of treatment.
Read our commonly asked questions below to find out more about common STDs and the testing process. If you still have any questions, feel free to get in touch with our friendly team who will be happy to offer STD testing advice. If you are looking for more health advice and industry content, visit our blog.
If you are unsure if you have an STD or not, you may want to keep an eye out for these common symptoms:
Discharge from the penis, vagina or anus

Blisters, sores or rashes

Stomach pains in the lower abdomen

Pain or burning sensation whilst urinating

Blood in between periods for women
It's important to note that some STDs may not present any symptoms at all, and if you are asymptomatic, you increase the risk of unknowingly transmitting the STD to someone else. For complete peace of mind, we would advise that you get tested every six months, or after every new sexual partner. For more information on the common signs of an STD, check out our recent blog post.
Where and how you decide to test for STDs depends on your own preference and how far you may be from one of our clinics in Essex. Here at Your Sexual Health, we aim to make everyone feel comfortable and safe when getting a sexual health screening, which is why we offer several options. Home testing involves a kit being posted out to you to take your own samples, whilst our clinic tests involve you visiting a clinic where they will collect your sample.
If your results return positive you'll also be offered a telephone consultation with a GP from our partner medical organisation. They will be able to answer any questions you may have about your diagnosis and will be able to offer advice. The GP will arrange for treatment or onward referral, should it be required. They will be on hand to call to ensure your STD is clearing up as it should.
Your Sexual Health offers a private sexual health screening service that is based on your schedule and needs. With Your Sexual Health, you can:
Visit four clinics located across Cardiff which means you'll be able to find the most suitable option for you

Get discreet

Home Testing Kits

delivered straight to your door

Receive screening results instantly with our

Instant Testing

Get tested for multiple STDs from the same sample with our

Profile Tests

Get confidential advice over the phone from our team of dedicated GPs if your result comes back positive

Keep your test results secret, which means they won't go on your NHS records unless you specifically request it.
STDs don't go away on their own, but luckily most STDs are curable with the right medication. However, there are a small number of STDs that are incurable and, once contracted,  will never go away. Hepatitis B, HIV and Herpes, and HPV are a few examples of these. Find out more about the treatment and incurable STDs in our recent blog post.
Book Your Sexual Health Appointment In Essex