Sexual Health Clinics in Sheffield
Get discreet, confidential, sexual health services in Sheffield with Your Sexual Health. We have a number of clinics located in the city centre and the surrounding areas that offer appointments for several STD tests. To get tested, simply book an appointment today.
Our sexual health clinics in South Yorkshire are located at Skye Edge, Handsworth, and Barnsley. All of our clinics in Sheffield offer both evening and weekend appointments if you struggle to get to a clinic during the working week. The clinics offer a comfortable and clean space for STD testing, with short wait times and friendly staff members. To book your appointment, simply choose the clinic closest to you and choose your ideal time slot.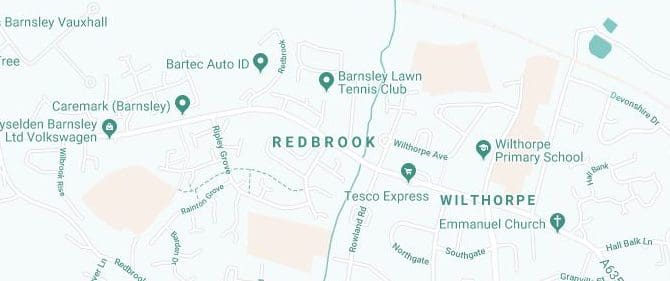 Barnsley
Innovation Way, Wilthorpe, Barnsley. S75 1JL
Great availability

Evening & weekend appointments

Onsite parking
Our Barnsley clinic is in the Redbrook area of the town a short 10 minute drive out of the town centre. The clinic is located on Huddersfield Road, with a large car park outside providing excellent access for anyone arriving by road.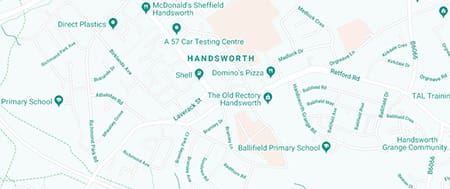 Sheffield - Handsworth
Handsworth Road, Sheffield. S13 9BY
Great availability

Good public transport

Evening & weekend appointments
Our private sexual health clinic in Sheffield is situated in the Handsworth area of the city which is easily accessible via the Sheffield Parkway from all areas of the city. It also makes excellent access for anyone in Rotherham and Doncaster and other surrounding areas.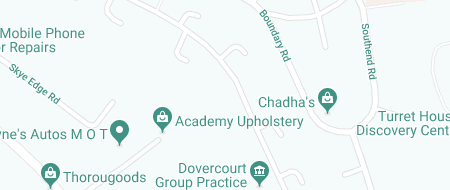 Sheffield - Skye Edge
Skye Edge Avenue, Sheffield. S2 5FX
Great availability

Evening & weekend appointments

Onsite parking
Our Sheffield - Skye Edge clinic is located just off City Road to the south of the city centre. It's a short 10 minute drive out of central Sheffield to the east of the city. The clinic has a large car park on site, making excellent access for those arriving by road. 
Our clinics in this area offer a wide range of private sexual health tests against all common STDs, including HIV, chlamydia and gonorrhoea. Tests are also available as Profile Tests, which can diagnose multiple conditions or individual tests to identify one condition at a time. If you're unsure on which test is right for your symptoms, get in touch with our advisers, who will be happy to help.
What Should I Expect at My Appointment?
Your Sexual Health clinics offer the most comprehensive STD testing across South Yorkshire, with friendly and discreet service, and quick turnaround times. Our sexual health clinics in Sheffield test for all common STDs with specific tests and profile tests that check for multiple sexual health concerns. 
Choose from our wide range of STD tests and complete your booking. We'll then confirm your appointment for you to come into the clinic to deposit your sample. When you visit one of our clinics in Sheffield, you'll be greeted by a friendly member of staff who will help take your sample and send it to the lab. Once the lab has finished analysing it, your results will be available on our secure portal, and we'll make sure to arrange any follow-up appointments with your GP should they be required.
If you have any questions about STDs, or about our private STD testing services in Sheffield & Barnsley, view our frequently asked questions below. Alternatively, view our blog for more health advice, or get in touch with our friendly team if you have any questions. 
You can take your test at any time depending on the clinic's opening hours. Simply use one of the clinic booking buttons above or contact our customer services team for more information.
You must book your test after the incubation period has passed. This is when the infection has reached a detectable state within your body. Testing before this period is highly likely to offer inaccurate results and false negatives.
You can find out more information about incubation periods for each test on our test products page. It's important to note that if you've already noticed symptoms then you're likely to be at a detectable level, although retesting is always recommended in the event of a negative test. If you have any questions about any of the incubation times of our tests, contact our team today.
If our clinics are too far away, or you require a service that is more convenient, try our Home Testing Kits. These kits are delivered to your chosen address in discreet packaging within a week of ordering. Once you receive your kit, follow the detailed instructions to take your required sample (this may be a genital swab, blood, or urine sample). When you have taken your sample, simply drop it off at your nearest postbox in our pre-paid packaging. We will get in touch with you via the online portal once we know the results of your test.
Testing for STDs regularly ensures you don't unknowingly pass on an infection to somebody else, and it gives GPs a better idea of the treatment to give you. Here's when you should get tested for STDs:
If you are experiencing common STD symptoms

If you're about to start a sexual relationship with a new partner

If you've had sex with someone at high risk of carrying STDs (such as a sex worker)

If you're about to start IVF treatment or if you are trying for a baby

If it's required for starting a new job or if you are moving to a country that requires an HIV certification
Find out more in our recent blog – 'How often should I take an STD test?'
Once your swab, blood, or urine sample has been collected at one of the clinics in Sheffield, they will be sent to the closest laboratory for testing. Each sample is sent via Royal Mail First Class post, and is usually delivered to the lab the next working day. 
The lab will test your sample to the highest standard available. Following the testing process, you'll be notified of your result through the online portal or another preferred contact method. If your results are positive, you'll be contacted by a member of our GP team, who'll be able to recommend and prescribe the best course of treatment.
Private STD testing with us comes with a number of benefits not offered by the NHS. Our service includes: 
Three private sexual health clinics in Sheffield and the surrounding areas

Private and confidential appointments with minimal waiting room times

Competitive pricing on all of our clinic and home tests

No note of the testing on your medical records unless specifically requested

Home Testing Kits

if a clinic visit isn't convenient

Get tested for multiple STDs from the same sample with our

Profile Tests

Free phone call with a GP for advice and medication following a positive result
Book Your Private STD Test In Sheffield