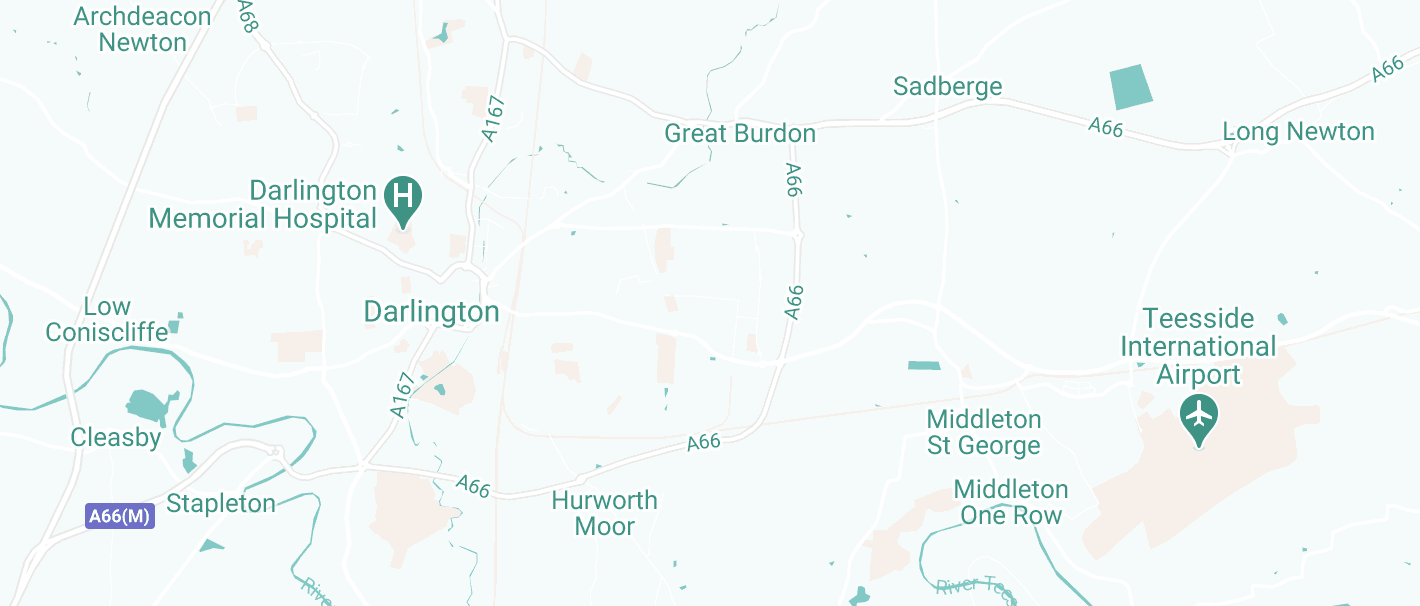 Darlington
Dudley Road, Darlington, DL1 4GG
Great availability

Good public transport

Evening & weekend appointments

Onsite parking
WHAT TO EXPECT FROM OUR PRIVATE STI TESTING IN DARLINGTON?
Your Sexual Health has a private sexual health clinic located in Darlington offering a wide range of discreet and confidential STI testing options. These tests that are able to test for any condition can be booked by yourself at a time that suits you on our website. Next, simply turn up to the appointment, deposit your sample and we will notify you of your results in the next few days. 
WHERE IS THE PRIVATE STD CLINIC IN DARLINGTON?
Our Darlington private STI clinic is based within a business park, east of the city on Dudley Street. The clinic is a 2 mile walk from Darlington train station or a 7 taxi ride. Our private STI clinic is easily accessible by car as the site is a 3 minute drive off the A66 and there is onsite and on road parking available free of charge.
All Tests Available At Darlington
We offer a wide range of discreet and confidential STD tests that you can take at one of our private clinics or in the comfort of your own home. Filter the tests using the categories listed below and click on the test cards to find out more about the procedures.
Filter
All Tests
Most Popular
Profile Tests
Early Detection Tests
Instant Tests
Quick Turnaround
Individual Tests
Chlamydia Tests
Gonorrhoea Tests
HIV Tests
Syphilis Tests
Genital Herpes Tests
Hepatitis Tests
Pre-pregnancy & IVF
Visa & Travel
Other Tests
Sample Requirements Key:
Blood
Urine
Swab