Sexual Health Clinics in Newcastle
We offer a range of sexual health services in Newcastle and the North East. Explore this page to find out which tests we offer, and where our three Newcastle sexual health clinics are located.
Our Sexual Health Clinics in Newcastle & the North East
In the North-East area, we have three private sexual health clinics. We have clinics located in Gosforth, Jesmond, and Stockton-on-Tees, all easily accessible via public transport. Most of these clinics offer weekend and evening appointments for convenient testing times. You can find out more about each clinic and the range of tests on offer by clicking on the 'View Clinic' button.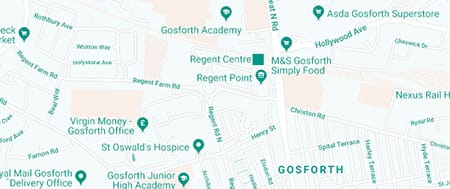 Newcastle - Gosforth
Victory House, Balliol Business Park, Newcastle upon Tyne, NE12 8EW
Great availability

Good public transport

Onsite parking
Our Regent Centre clinic is in the Northern part of the city in Gosforth. This clinic has fantastic Metro access and a range of parking is available nearby making it both convenient and simple.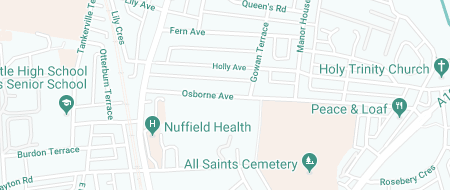 Newcastle - Jesmond
Osborne Avenue, Jesmond, Newcastle upon Tyne. NE2 1JQ
Great availability

Good public transport

Evening & weekend appointments

Onsite parking
Our Newcastle clinic is located on Osborne Avenue in the Jesmond area of the city. The clinic is easily accessible via the A167 from central Newcastle. For those travelling by public transport, the clinic is accessible from Jesmond Metro station which is less than a 10 minutes walk away.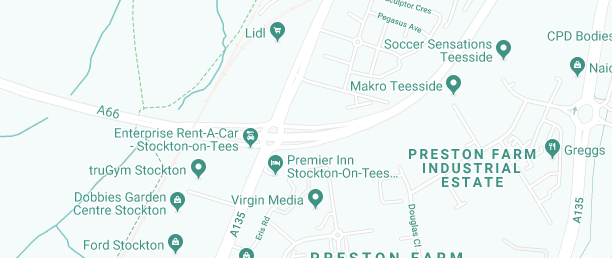 Stockton-on-Tees
Oriel House, Silver Street, Stockton On Tees. TS18 1SW
Great availability

Evening & weekend appointments

Onsite parking
Our private sexual health clinic in Stockton is located just off the A66 on the Innovation Avenue business estate. The clinic is two miles south of central Stockton and is easily accessible from the town centre. The clinic location on the A66 means that it's also easily accessible from other nearby towns including Middlesbrough and Darlington. 
Our sexual health clinics in Newcastle and the surrounding areas offer a range of testing options. We offer individual tests for commonly-found STDs, such as chlamydia or HIV, or you can test for more than one with our Comprehensive Tests. If you are trying to get pregnant, or about to start IVF treatment, try our Pre-Pregnancy STD Tests.
What Should You Expect From a Sexual Health Clinic in Newcastle
Once you've booked your Newcastle clinic appointment and chosen a time suitable for you, you can visit our clinic where a nurse practitioner will take your sample. Our clinics offer a relaxed setting to deposit your sample with no busy clinic waiting rooms. In addition, because our clinics are all general health clinics, no one will know why you're attending. When your sample has been collected, it will be sent to our nearest laboratory in the North East, and your results will be sent to you within a few days.
If you want to find out more about STDs, common symptoms, and the testing process, view our frequently asked questions below. Alternatively, get in touch with our customer service team who will be happy to answer any questions you may have.
No STD test is accurate immediately after potential exposure to a sexually transmitted infection. For our tests to be accurate, we require the virus or bacteria to multiply within your body to a detectable level or they require your body to create antibodies in response to the STD.
The time that this takes is known as the window period for testing. This period varies depending on the test that you're taking with details displayed as 'Accurate From' on the test pages and cards. The only exception to these times is if you have clear and obvious symptoms of an STD in your genital area.
The symptoms of STDs will vary between the infections you may have. However, common symptoms include:
Burning, tingling, or itching around the genital or anus area

Bleeding or 'spotting' between periods

Abdominal pain

Unusual discharge from the penis or vagina

Painful open sores or blisters
 Keep in mind that STDs can also be asymptomatic, which means they may not show any symptoms. To be 100% sure of your sexual health status, you should get a comprehensive screening after every sexual partner, or at least every six months.
Yes, you can. Our sexual health clinics in Cardiff offer STD testing options that can be completed using a urine sample or a blood sample from your arm, neither of which will be affected by your period. Find out more about testing for an STD whilst on your period in our recent blog post.
Everyone has their own reasons for getting tested, here are just some of the reasons that might encourage you to get tested: 
Starting a new relationship and you want to ensure you're all clear

If you've had a one night stand but didn't use a condom

General peace of mind testing if you've had more than one sexual partner in the previous year

Before beginning IVF or if you're trying for a baby

To support your VISA application if you're moving to a country that requires HIV free certification
The service offered by Your Sexual Health offers a more discreet and confidential testing option than NHS testing. Here are just some of the reasons to choose us for your sexual health needs in Newcastle:
Discreet and confidential service where the only people who know about your test are you and us

Clinics across Newcastle and the North East which means you'll be able to find the most suitable option for you

Appointment service allows you to fit your tests around your schedule

Competitive pricing for a range of tests at great value 

A dedicated GP for advice should you need it after a positive result
Book Your Sexual Health Appointment in Newcastle