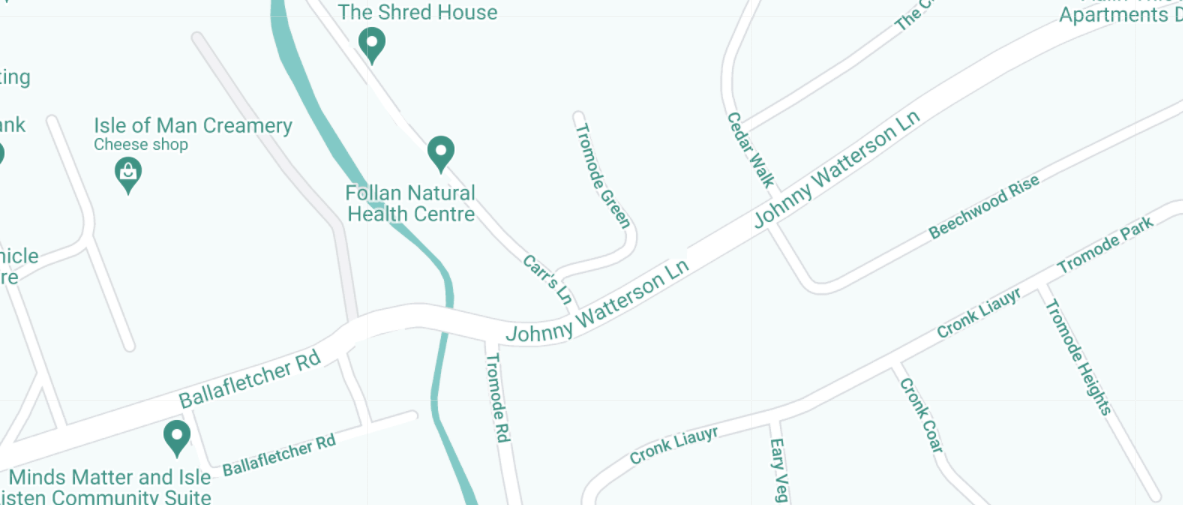 Isle of Man
19a Village Walk, Onchan, IM3 4EB, Isle of Man
Great availability

Good public transport
If you've started noticing the signs of HIV, Hepatitis B, or any other STDs, we can help you. Your Sexual Health has a private STD clinic located in Onchan, on the Isle of Man which offers a range of sexual health tests.
This clinic offers STD testing from blood and urine samples and is open Monday to Friday. Book a test online by selecting the Isle of Man clinic, and we will find a time that works for you.
What To Expect When Visiting Our Private Sexual Health Clinic On the Isle Of Man
Our clinics are based in a discreet setting; there is no reason anyone will know you're there for a sexual health screening. Let our receptionist know who you are upon arrival. One of our friendly medical practitioners will greet you, who'll collect your samples depending on the test you have booked. Once you've deposited your sample with us, we will take care of the rest.
Where You Will Find Us
Located near the Douglas Bay coast, the Isle of Man Sexual Health Clinic is based just off the A2 in Onchan. The site is easily accessible by foot as it is located just a short walk from the town centre. Our STD clinic on the  Isle of Man is conveniently accessible by car via the main A2 road from nearby locations.
What Happens Once I've Deposited My Sample?
Once you have deposited your sample, it will be submitted to our laboratory for analysis. Turnaround times will vary depending on the test you take, but you will be notified via your preferred contact method as soon as we receive your results. We aim to get them to you as soon as we can 
If your results come back positive,  you will be offered a complimentary GP appointment with our partner medical organisation. They will support you in getting treatment if it is necessary.
All Tests Available At Isle of Man
We offer a wide range of discreet and confidential STD tests that you can take at one of our private clinics or in the comfort of your own home. Filter the tests using the categories listed below and click on the test cards to find out more about the procedures.
Filter
All Tests
Most Popular
Profile Tests
Early Detection Tests
Instant Tests
Quick Turnaround
Individual Tests
Chlamydia Tests
Gonorrhoea Tests
HIV Tests
Syphilis Tests
Genital Herpes Tests
Hepatitis Tests
Pre-pregnancy & IVF
Visa & Travel
Other Tests
Sample Requirements Key:
Blood
Urine
Swab

FAQs
Most STDs aren't detectable straight away. You should wait at least 14 days before testing for chlamydia or gonorrhoea. You should wait at least 28 days before testing for HIV, syphilis, hepatitis B, and hepatitis C. 
To learn more about testing times for specific STDs,
read our dedicated blog
.
Some STD tests are available with the National Health Service (NHS), which are free. You should normally expect a
2-3 week turnaround time
between the test and the result.
If you feel that the wait time is too long, here at Your Sexual Health, we provide private STD tests. Our turnaround times are between 2-5 days to get you your results. These can be accessed at our private sexual health clinic on the Isle Of Man or at any of our other
clinics in the UK
. You can also opt to
have your test at home
.
It's best to wait after the incubation period to pass before you visit a Sexual Health clinic to be tested and treated. The HIV incubation period is 2 to 4 weeks after infection, syphilis has an incubation period of up to three weeks, and chlamydia has a 7 to 21-day incubation period. 
You can read more about this in
our dedicated blog
.