Bring Private Sexual Health Screening To You
A service ideal for those with reduced mobility, anxiety, or after more privacy when getting tested for STDs
Your Sexual Health has a mobile testing service that brings private STD tests to your door. Whether you live in the middle of nowhere or you're too shy to visit a clinic, our mobile testing means that you can get our full range of tests at any location in the UK. You'll get a private visit from a medical practitioner to assist you in collecting your samples, which will then be sent to our nearest laboratory. 
Book your mobile STD test between 8.00am and 8.00pm. Please allow 48 hours for our mobile phlebotomy team to contact you and confirm your appointment.
How To Book Your Mobile STD Test
If you can't find one of our private STD clinics near to your address, and you would prefer more assistance than the instructions provided in our home testing kits, then our mobile STD testing service can offer you the same service on the go.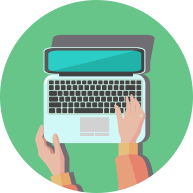 1. Choose Your STD Test
Select the private STD test that you require from our options below, which include our Premium Profile, Early Detection, and Individual STD Tests.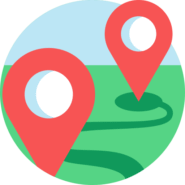 2. Notify Us Of Your Address
Enter your address and arrange a convenient appointment time from the slots available.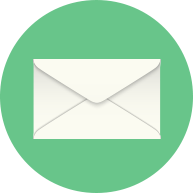 3. Finalise Your Payment
All of our debit and credit card payments are processed securely via PayPal so you've no need to worry about private details being shared.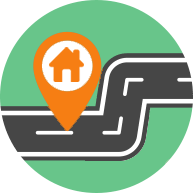 4. We'll Come To You
Our health professional will visit you to take the relevant samples before sending them to the laboratory for processing. Once your samples have been tested, you'll be notified of your results via our online portal or your preferred contact method.
Comprehensive Profile Tests
Our Profile tests allow you to get tested for multiple conditions using the same samples, offering you complete peace of mind and convenience. Each test is designed with a particular purpose in mind, so if you'd like help finding the perfect test for your situation, please don't hesitate to get in touch with our friendly team. View our Profile tests below:
Early Detection STD Tests
Our Early Detection tests enable you to receive accurate results much sooner than with normal testing methods. This is great if you believe you have only recently been exposed to the condition and want to get treatment as soon as possible. If you're unsure which test to take, get in touch with our medical experts for assistance and recommendations.
Our mobile STD testing service means you'll receive a home visit from one of our certified medical practitioners. The nurse will help you collect your sample, or instruct you on how to do so. They will then take the results to the nearest laboratory themselves. The Postal Test Kits are slightly different. You'll have to wait to receive your kit in the post and collect the samples yourself before posting them to the laboratory in a prepaid envelope. This is an ideal option if you don't mind collecting the samples yourself and dropping them off at a nearby postbox.
The time it takes to receive your test results will vary depending on the test that you decided to take, the laboratory testing times, and if you need confirmation retesting following a positive result. Results from Your Sexual Health range from 1-4 working days, whilst testing on the NHS takes upwards of one week. 
If you'd like test results in under one hour, explore our range of Instant Tests which are offered at our flagship clinics. Alternatively, if you'd like more information on test turnaround times, read our in-depth article – 'How long does it take to get an STI test result?'.
Vaginal swabs whilst on your period may be less accurate. Instead, we can take alternative samples in the form of a blood test or urine sample, which can also be used to test for the same STDs, without being affected by your period.
If you'd like to find out more about testing for STDs during menstruation, read our recent blog post, where we discuss the effects that STDs have on your periods, what type of tests you can take whilst on your period, and whether you can catch an STD whilst on your period.
No STI test is accurate immediately after exposure to a sexually transmitted infection. Our tests require the virus or bacteria to multiply within your body to a detectable level or they require your body to create antibodies in response to the STI.
The time that this takes is known as the window period for testing. This period varies depending on the test that you're taking with details displayed as 'Accurate From' on the test pages and cards. If you'd like to get tested shortly after exposure, explore our Early Detection tests, which offer accurate results just 10-14 days from exposure.
We offer a 100% confidential STD testing service at Your Sexual Health. This means your test (or result) won't go on your NHS medical record unless you specifically request it. Your results are privately shared on our online portal for you to view, and will only be shared with our medical team if you would like to speak to them for advice and treatment.