Sexual Health Clinics in Hull
Find a sexual health clinic near you with Your Sexual Health. We have a number of clinics across Hull and the East Riding of Yorkshire. Test for individual STDs, or test for more than one with the same sample by using our Comprehensive Testing services. To get started with laboratory-standard results, simply book an appointment at your nearest clinic. Find out more about our sexual health services below.
Our Private Sexual Health Clinics in Hull
We have several private sexual health clinics located in Hull and nearby cities including, Selby, York, and Lincoln. Most of our clinics can be accessed via main public transport routes, with some clinics offering evening and weekend appointments too. We're sure there will be a location to suit your needs, but if you're unsure contact us on 0161 504 7842 or by using the live chat function.
Hull
Spring Bank West, Hull. HU5 3RU
Great availability

Good public transport

Evening & weekend appointments
Our Hull clinic is located on Spring Bank West to the North West of Hull City Centre. The clinic is easily accessible by road with on street parking. It's located near a number of the cities main landmarks, including Hull Royal Infirmary which is just 1 mile away.
Selby
Hull Road, Cliffe, Selby. YO8 6NH
Onsite parking
Our Selby clinic is located to the east of the town centre in the village of Cliffe. The clinic is easily accessible via A19 from York city centre and is well connected to the M62.
York
Carr Lane, Acomb, York. YO26 5HU
Great availability

Good public transport

Evening & weekend appointments
Our York private sexual health clinic is based on Carr Lane in Acomb, York - 2 miles west of York city centre. Between Acomb Green and West Bank Park, the clinic is 1.5 mile walk from the train station and a 7 minute taxi ride. On street parking and short drive from A1237.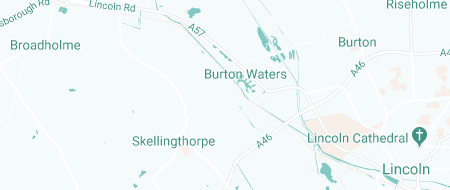 Lincoln
The Landings, Burton Waters, Lincoln, LN1 2TU
Great availability

Evening & weekend appointments

Onsite parking
Our Lincoln Clinic is in Burton Waters, north west of central Lincoln. It's just a short 10 minute drive to the clinic via Saxilby Road from the city centre. Due to the clinic's location on the A57, it's also easily accessible from other areas of Lincolnshire, including Newark via the A46 or Scunthorpe via the A15.
Sexual Health Tests in Hull & York
Your Sexual Health has a wide range of private sexual health tests available at our clinic location across Hull and York, including our Comprehensive Profile Tests and our Instant Testing options. We can diagnose all of the common STIs, including chlamydia, gonorrhoea and syphilis amongst others. Browse our range of tests available at our clinics in Hull and choose the one that's most suitable for you.
What to Expect From Private STD Testing in Hull
When you've booked your testing appointment, simply arrive at the sexual health clinic at your chosen time. You will be quickly greeted by a medical practitioner, who will collect your sample before sending it to the nearest laboratory for testing. You should receive your results within a week through our online portal. If your result is positive, you will be referred to our medical partners, where an assigned GP will prescribe the correct medication and answer any questions you may have.
Instant Testing Options in Hull
Did you know you could receive STD results within half an hour? With our Instant Tests, your sample is tested at the clinic while you wait, which means you walk home with results the same day. The Instant Tests can look for several STDs including HIV, syphilis, chlamydia, herpes, and gonorrhoea.
Find out more about our private STI testing service in Hull and the surrounding area. For any further information about our sexual health services feel free to contact our customer services team by chat, phone or email.
The test that you require depends on your circumstances, with the time since your exposure and your required turnaround time being taken into account.
We have a Test Finder on our home page and All Tests page which will help you choose which test to take, or for a more detailed recommendation, you can speak to our friendly customer service team.
To ensure you are healthy and free of STDs, we'd recommend having a comprehensive sexual health screening every six months. However, you should get tested more regularly if: 
You've recently had unprotected sex with a new partner

You've slept with a sex worker

You are about to try for a baby or start IVF treatment

You are showing signs of carrying an STD (such as discharge, bleeding between periods, and sores around the genitals)
Yes, you can still get tested for possible STDs while menstruating. While we can't do vaginal swabs during your time of the month, we can take blood samples from your arm. We can also collect urine samples for some STD tests instead.
Each STD presents different symptoms, and those symptoms may vary from person to person. The only way to know for certain if you have a sexually transmitted infection is to be tested. However, some common symptoms can include:
Discharge from the penis, vagina or anus

Blisters, sores or rashes

Stomach pains in the lower abdomen

Pain or burning sensation whilst urinating

For women, blood in between periods 
If you notice any of these symptoms you should book a test at your nearest sexual health clinic as soon as possible. Remember, some STDs can remain symptomless for some people, which means they could be spread unknowingly. Find out more about which STDs may not show symptoms in our recent blog post.
We aim to go above and beyond for each of the patients that visit our clinics. Here at Your Sexual Health, we offer:
Free GP Consultations – Unlike many other providers, we offer a free telephone consultation with a GP for any positive tests. This provides you with full effective care from start to finish. 

UKAS Accredited Lab – All of our laboratory tests, including our COVID-19 tests, are carried out at a UKAS accredited laboratory and are deemed safe to use by Public Health England.

Secure Online Portal – Our results are delivered on our secure online portal and you'll be the only person with access, delivering confidence and confidentiality throughout.

100+ Clinics Nationwide – We have over 100+ Clinics located nationwide and if we don't have a clinic near you, our

Postal Test Kits

can still provide fast and accurate results.
Book Your Sexual Health Appointment in Hull